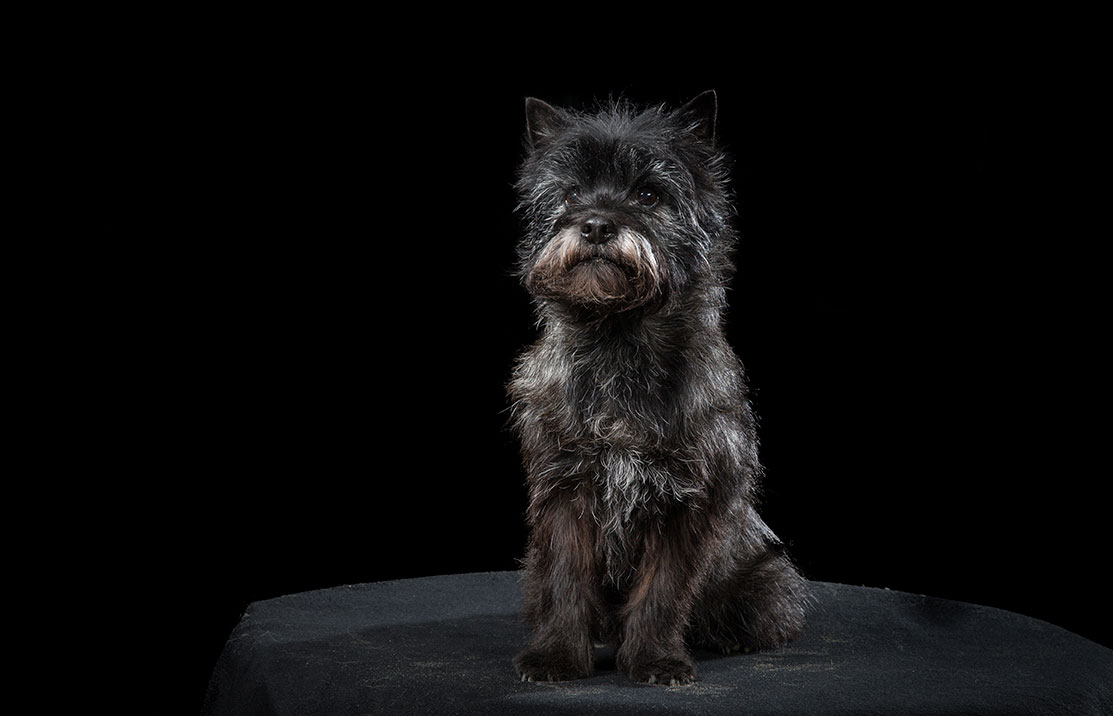 Ken Sigel's Cinnamon
Chin Chin
Chin is geboren in 2002 uit Ken Sigel's Xotic Summertime (Tum †) x Ol' Kyarnrowens King Of The Hill.
Zij is dus de ruimschoots de oudste teef in mijn roedel. Zij heeft helaas nooit een nest mogen krijgen.
Wel heeft zij een lange sportcarrière achter zich liggen. Werkelijk niets was te gek of te complex voor Chin. Alles voor een brokje! Zij heeft zeer succesvol getraind in diverse disciplines van de hondensport onder andere: GG, Obedience, Ralley-Obedience (hoogste niveau behaald!!), agility, UV (20 kilometer naast de fiets), treibbal en doggy dance. Ik kan dus met haar lezen en schrijven. Ik geloof niet dat ik ooit een makkelijker af te richten hondje heb gehad. Op dit moment bestaat haar leven uit eten, drinken en heerlijk slapen op de rugleuning van de bank. En oh wee wie zich naast haar durft te voegen!

Stamboom

1. KAMP. Ol' Kyarnrowen's King of the Hill cw. '01

3. Sarimont Switch Board "IMP" (Zwed.) SKK 17211/97

7. Rasken's Rodney SKK 15026/87 CH.

8. Sarimont Sheila SKK 57676/89 CH.

4.Ol' Kyarnrowen's Upsy Daisy 

9. Brindleoak Raffles "IMP" (ENG)

10. Ned. & INT. KAMP. Chardas Clic "IMP" (Zwed.) SKK 33111/92 CW. '94 Belg., Lux., Dts. KAMP.

2. Ken Sigel's Xotic Summer Time

5.Ol' Kyarnrowen's It's Now or Never

11. Ned. & INT. KAMP. Sarimont Suprise 

"IMP" (Zwed.) SKK 21531/88 JWW. '89, Winner Lux, Blg, Dts. KAMP.,VDH.CH.


12. Ned. & INT. KAMP. Sarimont Slapstick "IMP" (Zwed.) SKK 10338/93 

Lux., Dts. KAMP., VDH.CH.


6. Ken Sigel's Southern Jazz

13. 

Ned. & INT. KAMP. 

Ol' Kyarnrowen's Supreme Surprise 

14. Charlotte op Arendswieken
Showresultaten
Volgt,…